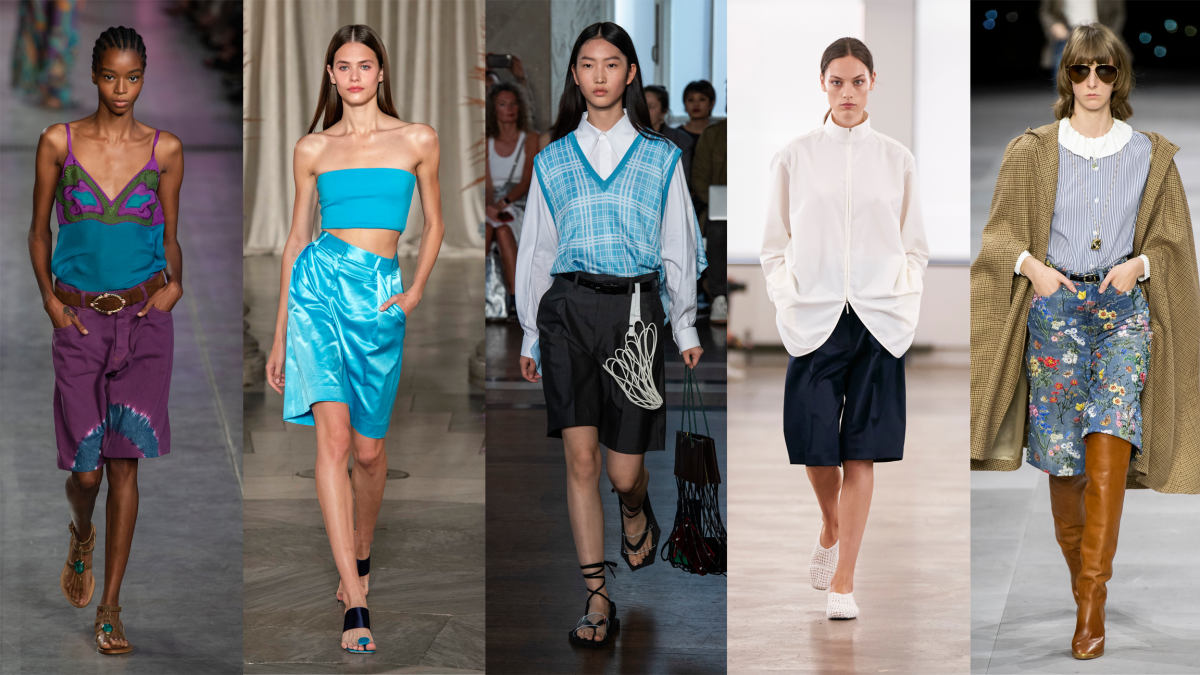 Bermuda shorts
While short shorts ruled the runway for casual and party wear, Bermuda shorts did end up having a respectable showing in the form of business shorts – we'd love to see if any real businesswomen end up adopting this particular summer 2020 fashion trend.
Square toe heels
A shoe is an important investment with a big impact, which is why we are so excited for the spring/ summer 2020 shoe trends.  The spring 2020 shoes were heavily influenced by the '70s, especially when it comes to soles and silhouettes. Still, there were also the modern touches of fashion that we've been enjoying a few seasons previously
Big shoulder pads 
shoulders have always been a representation of power and attitude, with large, square shoulders being the most present and powerful of all. For the spring/ summer 2020 fashion trends, designers kept the shoulders as large and powerful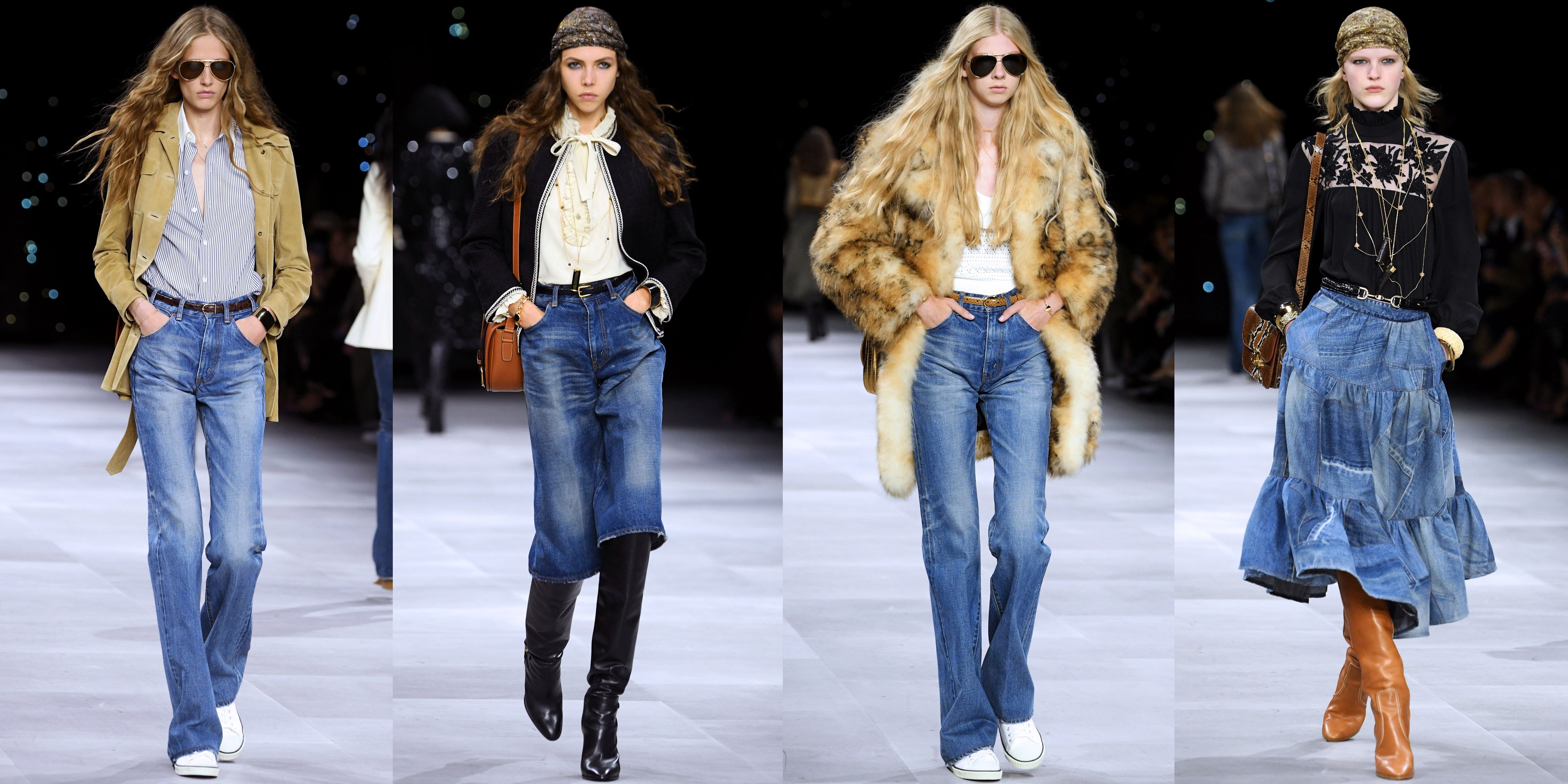 Denim
With acid wash drop hem dresses and oversized button-down shirts as main draws, the stripped-down, utilitarian collection was a departure from the highly-embellished and fantastical designs the label is known for. Proenza Schouler's use of acid wash—though bold and brash—was an elevated step away from the throwback '80s and '90s styling currently dominating streetwear.
Short Shorts
For the summer 2020 fashion trends, we're returning to sexy, barely-there short shorts. Choose a pair in black and rock them with heels for a new iteration on club-wear.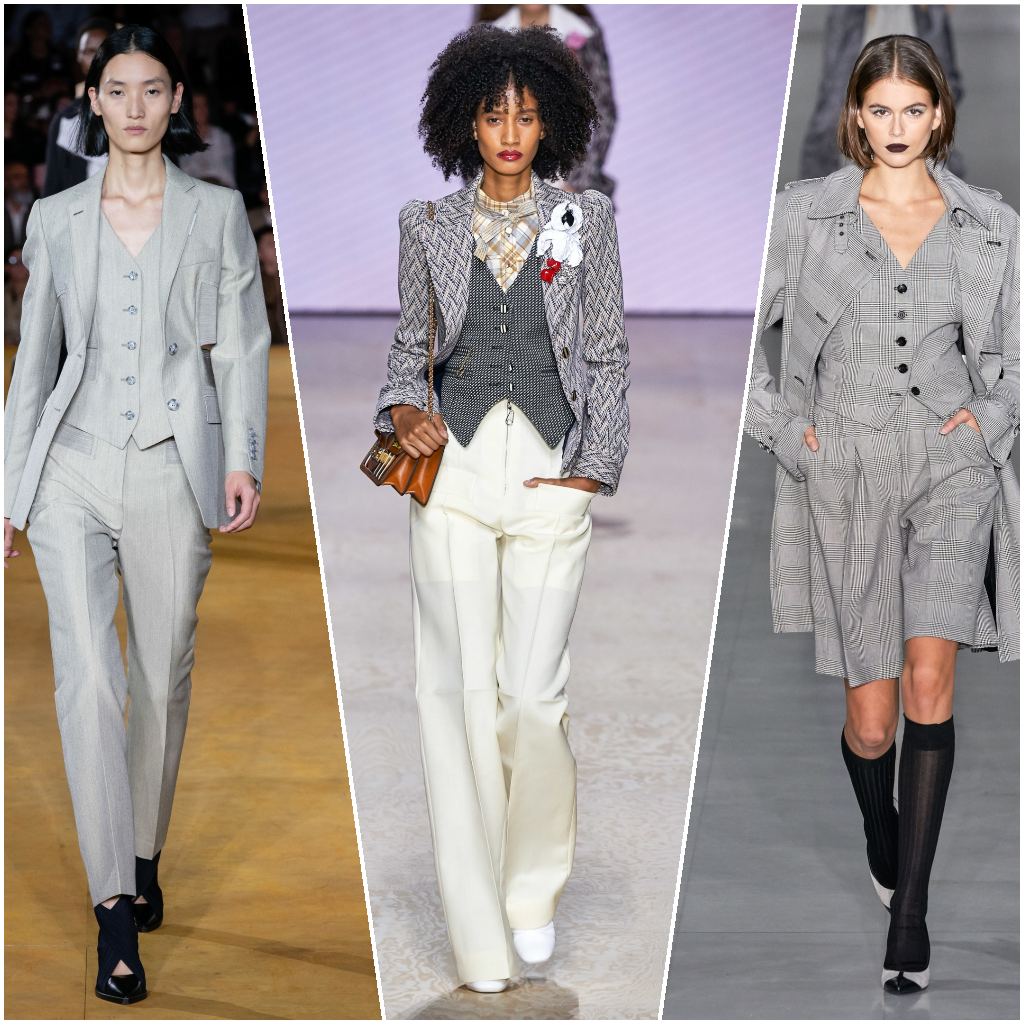 vest
Whether worn as part of a three-piece suit, mismatched with a jacket or simply thrown over a white blouse and skirt, vests 
were all over the spring runways, adding a dapper and flattering touch to every look. Bonus: They're a great addition to your fall wardrobe and provide an extra layer of warmth and polish to your work suit.
Puffy sleeves
Puffy-sleeved dresses were feminine and girlish that felt totally fitting for the Erdem runway, along with touches of ruffles and ribbons in a variety of shades.
The puffy sleeves at Christopher Kane actually felt more mature but with a hint of a nod to the '80s, since they were part of voluminous satin jackets worn with matching skirts. There were many other designers to feature puffy sleeves in their collections, including Valentino, and Balenciaga.
summer 2020 fashion trends are all about those swishy, baggy trousers that will make you feel you're lounging even when you're out and about.  A clean, sophisticated feel, as they were paired with elegant jackets and high heel sandals.